Discover advances in AI & machine learning tools and techniques from the world's leading innovators across industry, research and the financial sector.
Join the
conversation
#reworkFIN
CONFIRMED SPEAKERS INCLUDE
Ramin Hasani
Principal AI and Machine Learning Scientist / Research Affiliate
Vanguard / MIT CSAIL
Ramin Hasani is a Principal AI and Machine Learning Scientist at the Vanguard Group and a Research Affiliate at the Computer Science and Artificial Intelligence Lab (CSAIL), Massachusetts Institute of Technology (MIT). Ramin's research focuses on robust deep learning and decision-making in complex dynamical systems. Previously he was a Postdoctoral Associate at CSAIL MIT, leading research on modeling intelligence and sequential decision-making, with Prof. Daniela Rus. He received his Ph.D. degree with distinction in Computer Science at Vienna University of Technology (TU Wien), Austria (May 2020). His Ph.D. dissertation and continued research on Liquid Neural Networks got recognized internationally with numerous nominations and awards such as TÜV Austria Dissertation Award nomination in 2020, and HPC Innovation Excellence Award in 2022. He has also been a frequent TEDx Speaker.
Robbi Armstrong
VP & Group Product Manager
KeyBank
CAs Vice President and Group Product Manager over Conversational AI at KeyBank, Robbi is responsible for leading a cross-functional team of product managers, engineers, designers, data scientists and analyst to develop Conversational AI capabilities across the organization. Robbi and her team are transforming the client experience through the introduction of an omni-channel platform across voice and chat. She has over 20 years' experience leading technology initiatives in the financial sector with a proven track record of driving customer value and business growth. Robbi is passionate about exceeding client expectations by augmenting human interaction with the right technology.
Tanay Kulkarni
Applied AI/ML Associate Senior
JP Morgan Chase & Co
Tanay Kulkarni is a data science enthusiast and a researcher working as an Applied AI/ML Senior Associate at JPMorgan Chase & Co.. Having worked on applications of AI in the product space, Tanay is now exploring the AI/ML innovations in the fraud space of the finance risk industry. Tanay, a major proponent of developing tailored methodologies to reach AI/ML's full potential, believes that custom frameworks must be created in the finance industry to fully utilize AI/ML.
Supreet Kaur
Assistant Vice President
Morgan Stanley
Supreet is an AVP at Morgan Stanley. Prior to Morgan Stanley, she was a management consultant at ZS Associates where she automated different workflows and built data driven solutions for fortune 500 clients. She is extremely passionate about technology and AI and hence started her own community called DataBuzz where she engages the audience by sharing the latest AI and Tech trends and also mentors people who want to pivot in this field
Bjorn Austraat
Senior Vice President, Head of AI Acceleration
Truist
Bjorn Austraat brings more than two decades of diverse experience in taking complex business problems and finding pragmatic, profitable solutions to them through machine learning, AI and other technologies.
Currently, he serves as SVP and Head of AI Acceleration at Truist where he is building out the new AI & Analytics Accelerator (A3) and AI COE to enable innovation and accelerate scalable solution deployment for AI and analytics across the enterprise.
Formerly, Bjorn was SVP for Agile AI at Wells Fargo, Global Cognitive Finance Leader with IBM for a top-3 International Bank and the Global Leader for Cognitive Visioning and Strategy for IBM Watson, where he provided strategic direction for marquee engagements including H&R Block and Vodafone.
Prior to joining IBM, Bjorn held a number of senior leadership roles in companies ranging from Silicon Valley startups to large, multinational consulting enterprises working with companies such as Apple, AT&T, Microsoft and Ford.
Martin Ouko
Lead Data Analytics Manager | AI/ML Lifecycle Management
TIAA
Martin Ouko currently leads TIAA's Model Lifestyle Management & Execution organization consisting of a highly skilled global team of Data, Pipeline and Model-Ops Engineers, tasked with designing, developing and productionizing elegant technology integrations and orchestrations that solve business problems and challenges of varying complexities.
While not tinkering with cutting edge technology, he moonlights as Adjunct Professor, training future business leaders on subjects matters ranging from Economics to Business Management Concepts at a local college.
Outside industry, technology and academia, he serves on the board of Kiwimbi International, a Non-Profit organization dedicated to fundamentally altering the literacy culture in underserved communities around the world; one kid at a time.
In between these engagements, he can be found in the trees, sand bunkers or the rough, looking for his golf balls. And when he can't find the fairways consistently, he prefers bringing together Charitable Organizations and philanthropists to bond over a good game under the banner of Prestige Invitational.
Diana Meditz
Director of Advanced Digital Solutions AI/ML
BNY Mellon
Diana serves as a Business Engagement Lead in the Advanced Solutions team within BNY Mellon and has more than 10 years of experience in the areas of strategy development, strategic initiative execution and technology prioritization.
As a Business Engagement Lead, she is responsible for promoting the use of data science and artificial intelligence capabilities throughout the organization. In this role, she serves as an internal consultant to senior leadership and key stakeholders within the business to uncover business needs and propose solutions utilizing advanced digital solutions that will drive business growth, optimize operational processes, and improve the client experience.
Diana is passionate about developing female talent and is the co-chair of BNY Mellon's Women in AI initiative, which aims to provides women working and interested in AI a forum to connect, learn and build confidence.
Allan Anzagira
Senior Associate, AI Research
JP Morgan & Chase
Natesh Arunachalam
Lead Data Scientist
Finicity, a Mastercard Company
Natesh is a Lead Data Scientist at Finicity where he creates Machine Learning products leveraging open banking data. Prior to this, he was a core member of the Machine Learning CoE at JPMChase and specialized in lending, fraud and marketing models.
Upal Sen
VP - Squad Lead/ Product Owner AI
Fidelity Investments
George Samakovitis
Professor of FinTech
University of Greenwich
George Samakovitis is Professor of FinTech and Deputy Head of School of Computing & Mathematical Sciences at the University of Greenwich, UK. George specialises in banking and payment systems technologies, Enterprise Architectures and AI for FinTech. His present research focuses on the deployment and governance of technologies for Anti-Money Laundering and Financial Crime, with particular emphasis on the use of DLT agents and development of blockchain infrastructure to deliver Collective Intelligence capabilities in FinTech networks.
George is presently a member of the Counter Fraud & Data Analytics Advisory Group of the HMG Cabinet Office and has served as a member of the FinCrime Working Group at the UK Payments Strategy Forum (2015-18), particularly working on KYC and Transaction Data Sharing and Analytics strategies and solutions for UK Financial Services. Most recently, he joined the BSI UK Data Standards Expert Panel, a diverse cross-sector panel of senior data executives, aiming to coordinate data standards interoperability across UK industry sectors.
George's past work focused, among other, on banking technology investment decisions in economic booms and downturns, addressing, among other issues, the banking sector's attitudes to uncertainty and risk under the disparate decision-making paradigms dictated by economic climate.
Darian Nwankwo
PhD Candidate
Cornell University
A PhD candidate in Cornell University's computer science department, Darian Nwankwo—an Atlanta, GA, native—is an enthusiastic problem-solver dedicated to applying his computational and mathematical skills to problems in various domains. Before beginning his matriculation at Cornell, he graduated top of his class from Morehouse College's computer science department, earning membership into Phi Beta Kappa Honor Society along the way.
He has several industry and academic positions that have contributed to his diverse perspective on problem-solving. He was initially exposed to industry standards on how to write software while at Google. Subsequently, he decided to pursue academic research where he studied Human-Computer Interaction at Stanford university and Mathematical Biology at Morehouse College. After gaining exposure to work in industry and academia, he joined an industry research lab at Adobe, prior to starting his graduate studies.
His academic research afforded him a position with industry titan IBM where he worked with their Analog AI research team helping develop next generation hardware for accelerating AI applications. Upon completion, he was recognized by some researchers at AMD where he worked as a Scientific Machine Learning researcher, helping to advance our understanding on developing heterogenous systems for machine learning workloads.
In his spare time, Darian enjoys reading, learning new mathematics, playing pool and exercising. He is currently going through a curriculum on Quantitative Finance to learn how mathematics and computer science is leveraged in other disciplines to whet his curiosity.
View all Speakers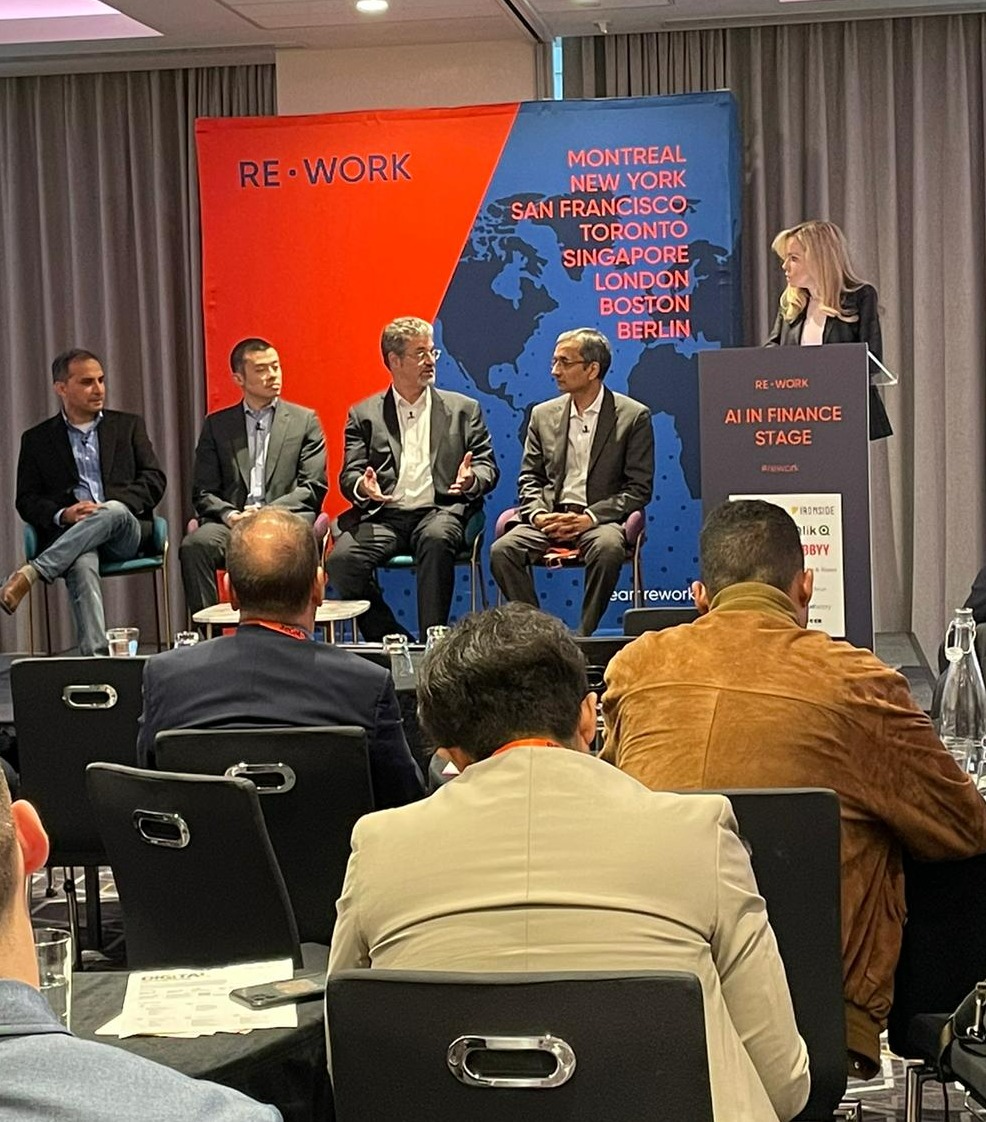 NEW THIS YEAR
Receive access to all track sessions to optimize cross-industry learnings & collaboration

Solve shared problems with like-minded attendees during round table discussions, Q&As with speakers or schedule 1:1 meetings

Connect with attendees during and after the summit and build new collaborations through our interactive networking sessions

Virtual Access: if you're unable to attend in-person, you can register for virtual access to watch the presentations and panel discussions in your own time, on demand

Hear from Expert Speakers to discover the latest advancements and trends of AI in Finance
Topics we cover
Investment
FinTech
Deep Learning
Machine Learning
Reinforcement Learning
NLP
Financial Forecasting
Wealth Management
Portfolio Optimization
Lending & Credit
Retail & Wholesale Banking
Chatbots & Robo Advisors
Cybersecurity
Payments Innovation
Retail & Wholesale Banking
WHY ATTEND
Our events bring together the latest technology advancements as well as practical examples to apply AI to solve challenges in business and society. Our unique mix of academia and industry enables you to meet with AI pioneers at the forefront of research, as well as exploring real-world case studies to discover the business value of AI.
Extraordinary Speakers
Discover advances in machine learning tools and techniques from the world's leading innovators across industry, academia and the financial sector. Speakers will share insights into recent breakthroughs in technical advancements and fintech applications including financial forecasting, trading & investment.
Discover Emerging Trends
Learn about machine learning applications in the financial sector from algorithms to forecast financial data, to tools used in retail banking & pattern recognition in financial time series, to scaling predictive models, to wealth management, to using reinforcement learning for cross financial applications.
Expand Your Network
A unique opportunity to interact with industry leaders, influential technologists, data scientists & founders leading the machine learning revolution. Learn from & connect with 200+ like-minded industry innovators sharing best practices to improve the development and application of AI in the financial sector.
Who Should Attend
CTO, CFO, CEO, CDO

Data Scientist

Director, Applied AI

Financial Analyst

Group Head, Data & Analytics

ML Engineer

Principal Data Scientist

Senior Director, Strategy & Innovation

VP, Emerging Tech
Join the discussion
40+ speakers
Leading technologists & innovators
Group brainstorming sessions
Interactive workshops
8+ hours of networking
Access to filmed presentations & slides
Discover technology shaping the future
Request Attendee List / Brochure
Past Attendees Include: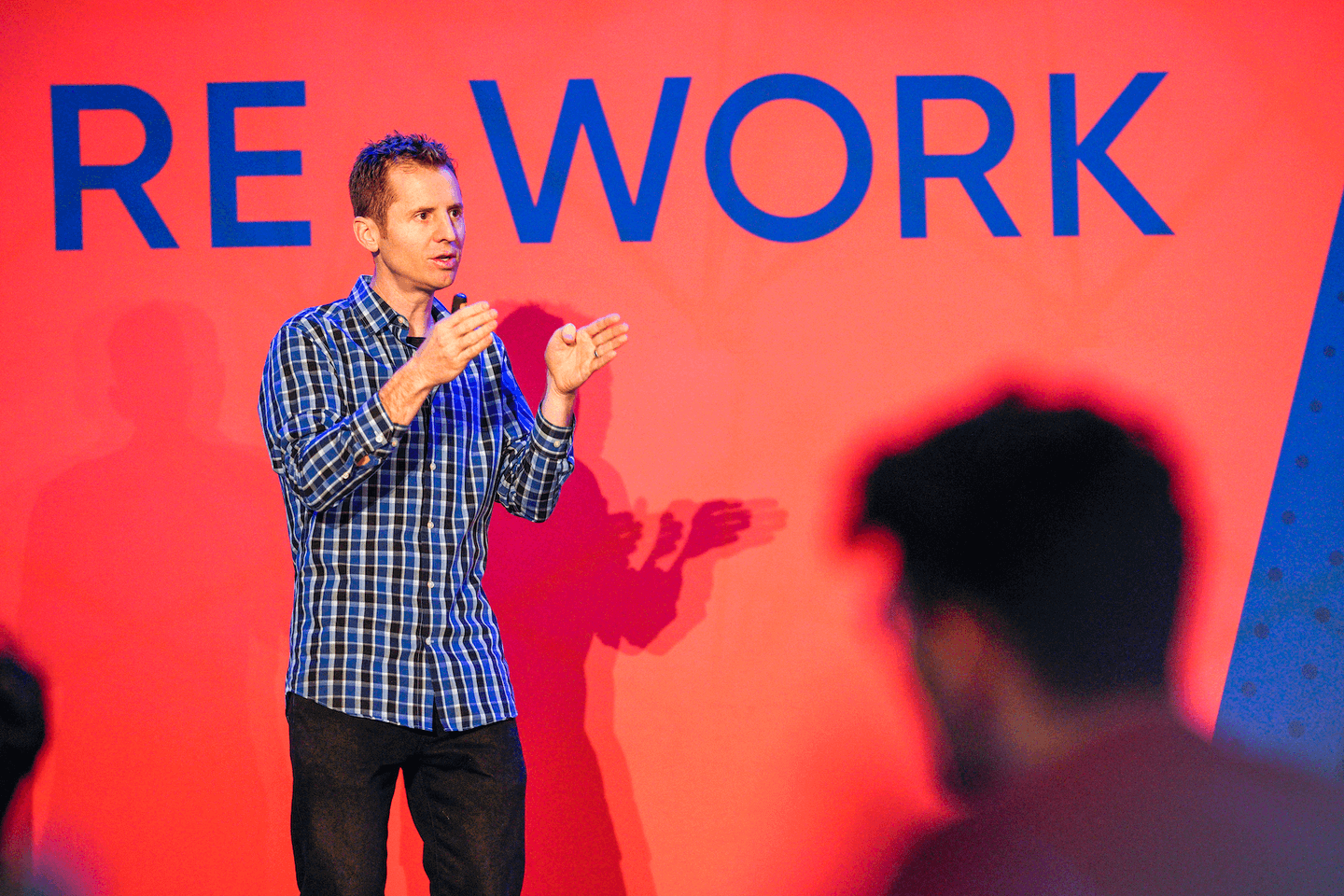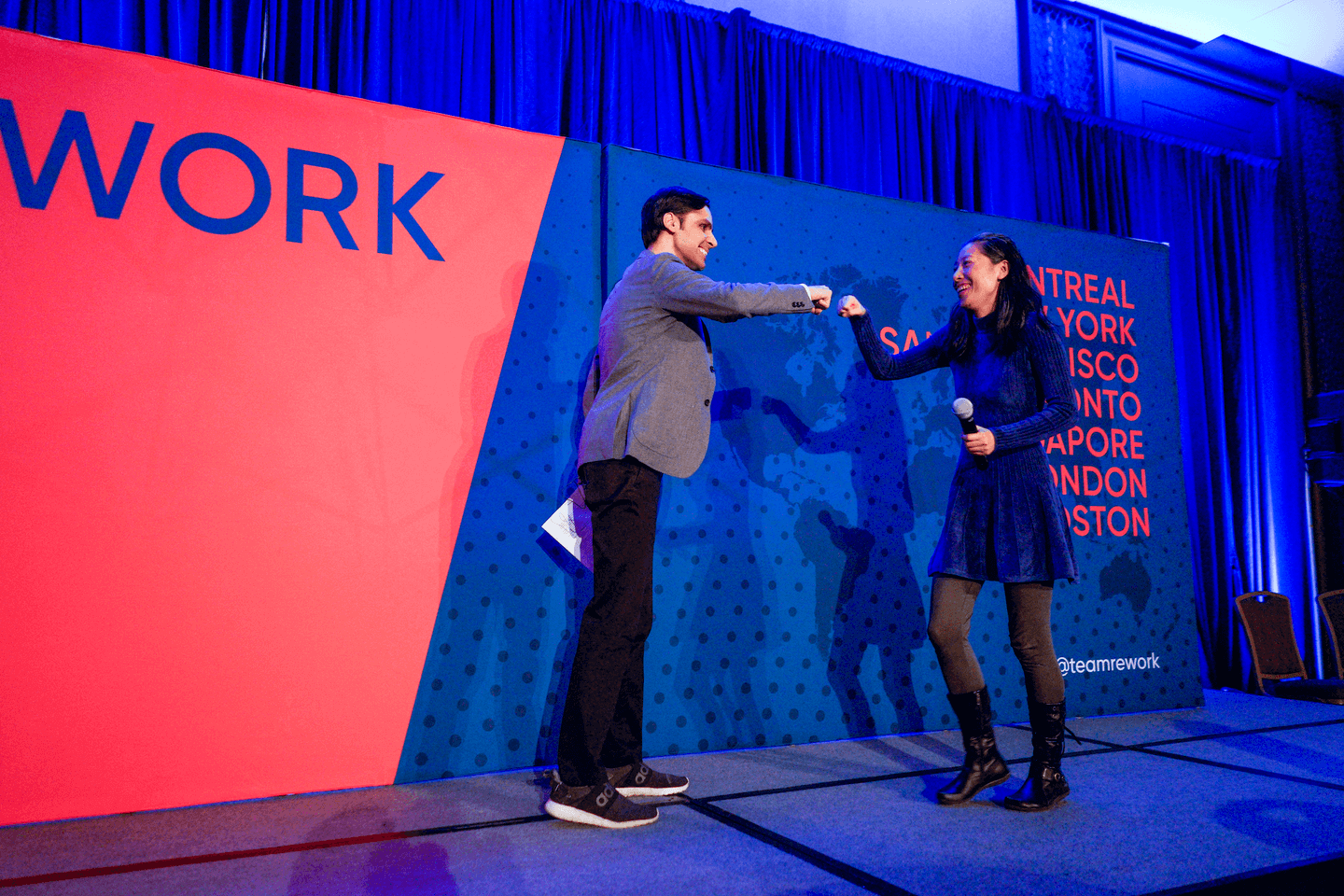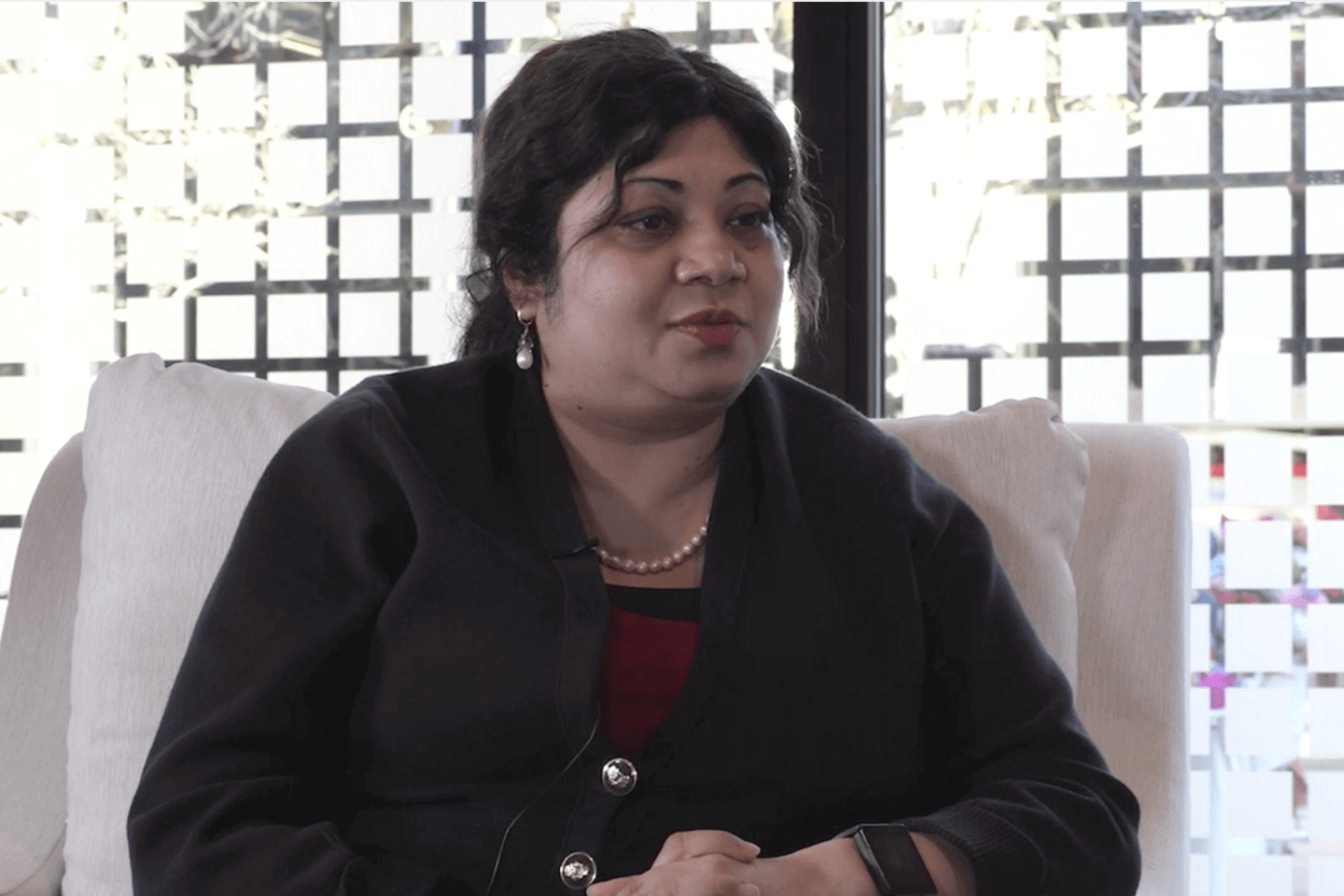 ANML- Learning to Continually Learn
Secure Deep Reinforcement Learning
Interview on AI Ethics & Bias with ML Expert
WHAT PEOPLE SAY ABOUT RE•WORK
Rebecca Johnson, Head of Research - NLP

"Really nice event...the speakers were excellent. Really inspiring! You have a fantastic platform also. Really impressed with all the nice features it has"
Jibin Liu, Software Developer Engineer

"Thank you very much for organizing such another awesome event! I've enjoyed the presentations and it felt home when chatting with friends during the event"
Rishabh Mehrotra, Senior Research Scientist

"Looking forward to future RE•WORK events! They've been impressive so far, in terms of speakers, content and organization"
Chief of Data, Analytics and Emerging Technologies

"Speakers were great. Rather than large conferences with many tracks, having a single track with clear focus and a few high-quality presentations is much preferable. Saves a lot of time weeding through the irrelevant fluff. Like the clean and simple but practical interface [virtual software]"
Andrew Clark, Principal Machine Learning Auditor

I can honestly say that was the best conference I've ever been too, and I've been to a lot of audit and data science conferences! Looking forwarding to talking with you again soon and attending another!
Machine Learning Engineer

Always fantastic to be in a room with so many inspiring and amazing women, sharing knowledge and having conversations about our experiences in tech and actively making space for diversity in AI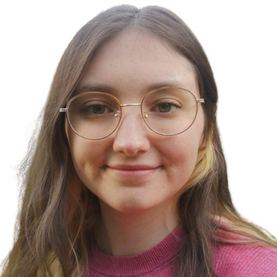 Event Organizer
/
Violet Adamson
Conference Producer
Our events are all carefully created from scratch. The whole process from research to post-production is crafted by our team, so we are always available to assist with any queries! We look forward to meeting you at the event!
Get your ticket